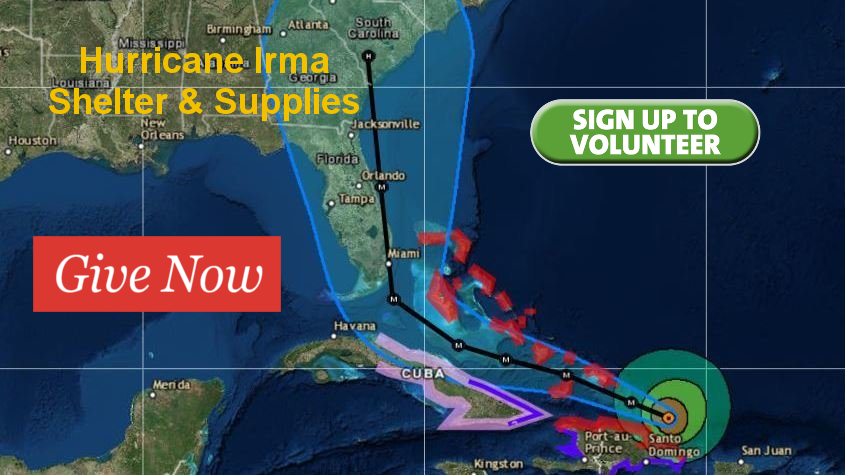 Emergency Shelter & Supplies
Freedom Church, Milledgeville, GA will begin supplying emergency shelter, supplies and food to those fleeing Hurricane Irma, beginning Saturday morning, September 9, 2017.
 We are able to house up 500 individuals.
WE NEED YOUR HELP!
Your financial contribution will assist in meeting the immediate needs for food and shelter for hurting and displaced families in the path of this storm.
Volunteer
If you are able to volunteer, please use the form, below, to give us your name, your contact information and availability, during our crisis response.  
This is a fluid situation, at this point, so we may or may not need your presence.  We need to know your availability, so we can contact you in the hour of need.  Please, do not show up, unless you are called.  That will only add to the confusion or burden.  Thanks!
However, we suggest that everyone begin preparing Crisis Care Kits that will be distributed to those seeking shelter, here, or to those recovering from the storm in the near future.
Make Crisis Care Bags
These bags can be assembled and dropped off at Freedom Church, any time.  If there is not anyone present at the church, leave the bags under the canopy at the main entrance.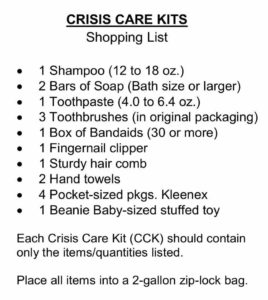 In addition, we will need the following items:
Air Mattresses
Towels
Wash Cloths
GIVE
Donate here, now.  If you like, you can receive a tax-deductible receipt for tax purposes.  Please check the box to indicate your desire to receive the receipt.