Upcoming Events
Semptember 3 – Celebrate Freedom

September 30 – October 7 – Fall Retreat
Freedom Refuge exists to connect students with God and the reality of his infinite love for them. It is our desire to see students become fully embraced by God's grace and then share that grace and love in their world.
Freedom Refuge hosts a Wednesday night Praise & Worship for Middle School & High School students @ 6:30 PM.
Refuge Cafe, where youth can purchase snacks (hot dogs, popcorn, variety of chips & candy, and drinks) opens @ 6:00 PM.
We frequently offers local missions opportunities and fun activities in an effort to build community. If you are in middle school and high school, please come and join us on our journey.
We are committed to:
READ God's Word, the Bible, daily
PRAY for God's Will, daily
OBEY God's Way, daily
JOIN THE YOUTH MINISTRY!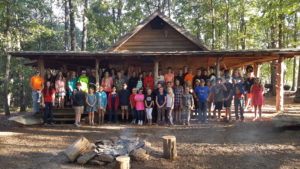 Save
Save
Save