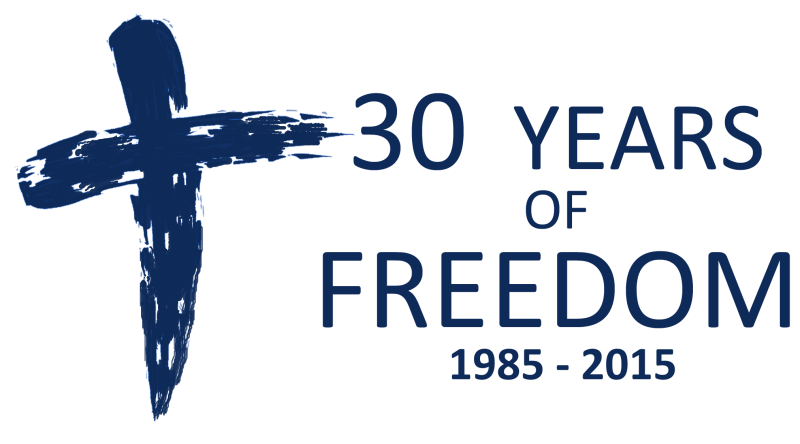 Brother Wendell Thomas had a vision to build a non-denominational church in Milledgeville, GA while serving in a nearby community.  His desire was to establish an independent church that would preach the Gospel without apology and challenge Christians to live a life of holiness, under the leadership of the Holy Spirit.  The church family was first established in 1985 on South Wayne Street in a former "dance hall".  Brother Wendell loved to tell about those first services on the dance floor.
The current location at 500 Underwood Road was purchased and developed later that year.  Our first sanctuary was completed in 1986 with additional classroom and fellowship space added later.  Over the years, God has blessed the Freedom Church family to grow until there was a need to expand our ministry space.  The current sanctuary was completed debt free in 1997, with the addition of the Family Life Center with additional office  and classroom space in 2003.
Freedom Church has become well-known for its annual Easter Passion Play.  In 2016, we are celebrating our 30th year presenting, through drama and music, the miraculous life, death and resurrection of our Lord and Savior, Jesus Christ.  If you have never had the opportunity to experience this ministry, we encourage you to mark your calendar for this special presentation.  Our 2016 dates are: March 18, 19 and 20 (Sunday matinee); March 25 and 26.  Our matinee performance on March 20th will begin @ 4:30 PM, with doors opening @ 3:45 PM.  All evening performances begin @ 7 PM.  Doors open @ 5 PM.
Discover more about what we believe here:     Beliefs