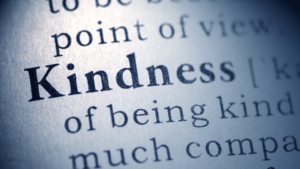 Kindness is defined a number of ways, depending on the one that receives that kindness.  I think an adequate summary might be: showing gentleness, helpfulness and consideration through our words and actions.
Kindness seems to be a rare commodity these days.  In an increasingly coarse culture, the exchange of ideas has come to resemble the volley of weapons on the battlefield.  It is my observation that battle lines are quickly drawn and attacks ensue, no matter the importance of the issue.  Offense and misunderstandings increase in this environment, because we are all too often loaded for bear when we approach any conversation…even among friends.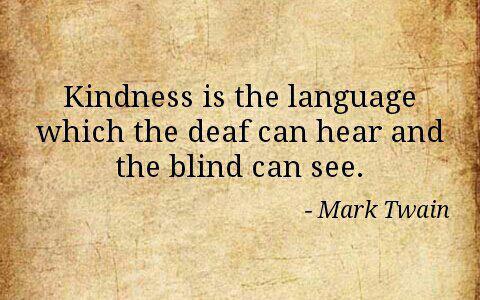 Friends.  That brings to mind Facebook, Twitter and other social media.  Insulated behind our screens and keyboards, we will often carry our arguments much farther than we may have intended, resorting to personal attacks and ad hominem arguments rather than having an adult discussion of the facts and our positions.
So, what are "we" to do.  By "we," I am specifically addressing the one who is reading this who would identify herself as a believer in Jesus, seeking to allow His Lordship to be expressed in all areas of life.  I suggest four thoughts that should guide us in every discourse.  To make them memorable, I have followed the K-I-N-D acrostic to form my outline.
Kingdom – As Christians, we are citizens of the Kingdom of God.  In all things, including our conversations, we are instructed to "seek first His Kingdom AND righteousness."  There is often a large gulf between being "right" and being "righteous."  If my being "right" is or has become more important than my relationship with God, first of all, and my sister, friend…even my enemy, I need to correct my course.  Kingdom citizens love, even our "enemies."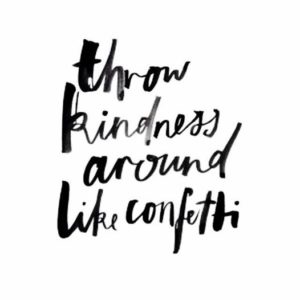 Intent – What is my intent in this conversation or action?  Is love my motive?  Am I being moved by my emotional investment in this issue, or the good of the other person or people involved?  Am I seeking God's glory?  I am finding that when I begin to examine my motive and intentions, I will be much more constructive in my conversations and actions.  How about you?
Necessary – Quite simply, some things are not even worth argument or conflict.  The old adage, "Choose your battles," can save so much heartache, stress and time.  I have friends on Facebook who have way too much time on their hands for arguments over "non-essentials."  I do realize that labeling something non-essential is a bit subjective, BUT, simply taking the time to ask myself the question, "Is it necessary for me to insert myself or my opinion here?" can be the difference in becoming a stumbling block to others.
Define – A thoughtful college professor of mine used to say, "Words don't have meanings, people do."  It's a bit of a twist, I know, but taking the time to give definition to a person can create an environment for meaningful interaction.  I may totally disagree with someone, including their positions on issues and even lifestyle, and still have a positive relationship with them.  In Romans 12:18, Paul says, "If possible, as far as it depends on you, live at peace with all people."
You may notice something, here.  All the responsibility for a KIND environment of interaction depends on me.  I cannot control anyone but myself.  If I am showing kindness and genuine communication fails, I can excuse myself, with kindness, and walk away with a clear conscience and peace within.  It's a miserable day when I've failed to be kind and am nagged by those "I really should have said…I really should have done…" thoughts.
In the end, kindness wins, every time.  Have you found this to be true?  I'd love to know your thoughts or hear your story about the power of kindness.