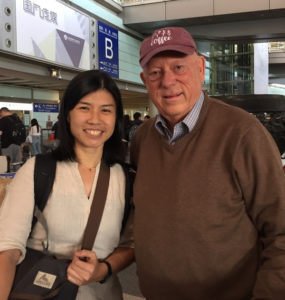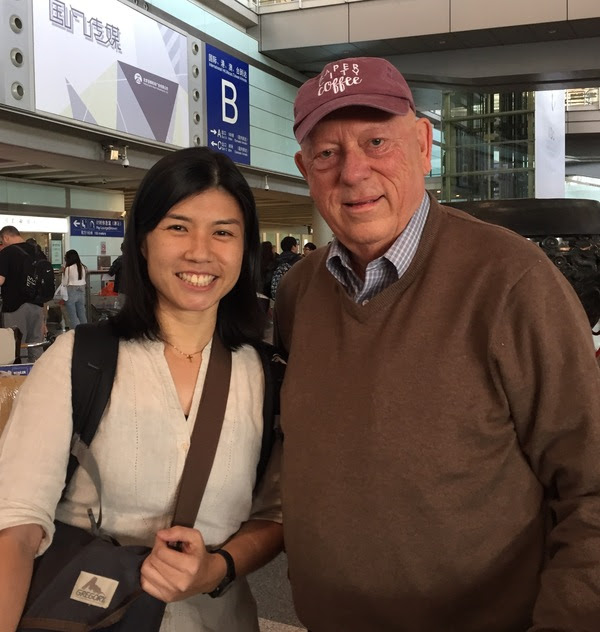 When landing in Beijing and going through customs I looked around to see who was there that I could visit with, just because that's pretty much who I am. Right there in front of me in line was Sim. Now this is a big deal for me. She had landed from Singapore and I had flown from Chicago. My flight was early so in my opinion for the two of us to be standing in line together was an added blessing from God. We were able to get our luggage and then meet other members of our team who were coming from Beijing and Ohio for us to all be together for five days serving as members of the Bibles for China team that would be distributing Bibles in rural China.
Sim has been with us on other trips and to have her join us and be an encouragement to both the Chinese community and our team has been a wonderful experience for her as well as for the rest of us. She comes to be with us at her own expense because of a dedicated heart for her love of the Bible and His people. She feels that the Lord has placed a call upon her life to be one who makes a difference in the world. We thank God that she has a willingness to show up where the Lord is moving and make herself available with a heart of love, joy and passion for serving.
I asked Sim the question. Tell us about how you heard about Bibles for China and why do you join us? Her reply is as follows:
Sim's words. "I came across Bibles for China when I was searching online for opportunities to do mission work in China. God led me to search for mission opportunities in China because of previous experiences ministering to the mainland Chinese during a short missions course I did in Hong Kong 2 years ago. Also, China has a very special place in my heart because although I am a Singaporean, my ancestors came from Fujian province in China. During my trips with Bibles for China, God opened my eyes to see His heart for the Chinese. I have also been greatly encouraged by the many amazing testimonies shared by the Chinese Christians, especially of those who stay in the more rural parts of China – how despite them staying a few hours away from the nearest church, they still continue to go to their church to worship and serve God faithfully." Sim does make a difference.
Maybe the Lord is asking you to be a Sim for the ministry. Pray with us as many from various parts of our world are asking "What or how would I do what the Lord is laying on my heart that needs my involvement." We just have just finished a wonderful trip where we sensed the leadership of the Lord and his affirmation toward Bibles for China in keeping our mandate crisp and focused on "A passion for Bibles. A heart for China". Together with you, we are blessed when we are in the center of His will.
Help us send Bibles to China